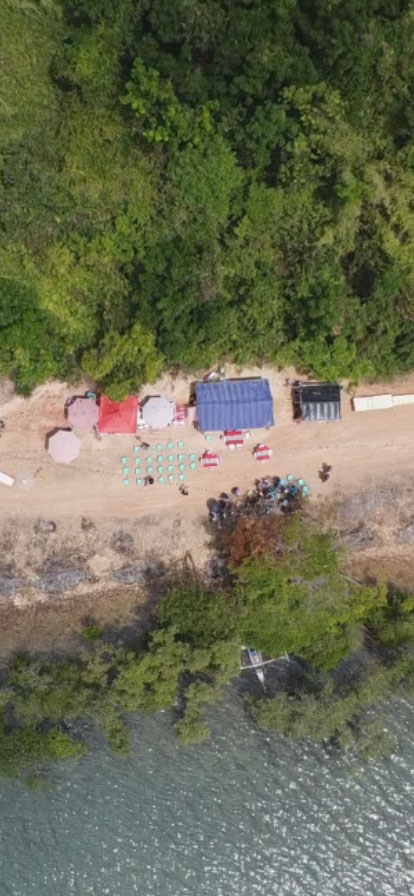 PORT OF BUSUANGA COMPLEX
Gateway to Calamianes Group of Islands, Palawan
The Port Of Busuanga Complex is a joint venture between the Busuanga local government, Busuanga Islands Renewable Energy Corporation (BREDC) and ADL Group Corp. This project broke ground on May 2, 2022, has an estimated total project cost of P1 billion. Th complex will have provision for cold storage, dry storage and warehousing as well as commercial areas, commercial and tourism boating area.
The Port Of Busuanga Complex is eyed to be the gateway to the Calamianes group of islands in Palawan. This port project will benefit the local community through direct employment, the reduction of the cost of vegetables and direct access to the Metro Manila market for its fish industry.
CARGO HANDLING
Container terminal handling arrastre, stevedoring, storage, cranage, cargo handling and other related services
BERTH MANAGEMENT
Berth allocation and vessel movement, ensuring maximized utilization of terminal facilities and efficient vessel turn-around time
ANCILLARY
Weighbridge operations, watering, bunkering, parking and other services needed by port users
PASSENGER TERMINAL
Passenger terminal facility operations and management. Making sure passengers are safe and secure to and from vessels
AVAILABLE AREAS FOR LEASE
The Busuanga Port Complex will have areas and facilities for lease. Send us your information and we will get in touch with you first when these are available.
Busuanga Port Complex is located at Sitio Toto, Barangay New Busuanga, municipality of Busuanga in Palawan